Sunday 11 August 2019, 8:30-11:30 am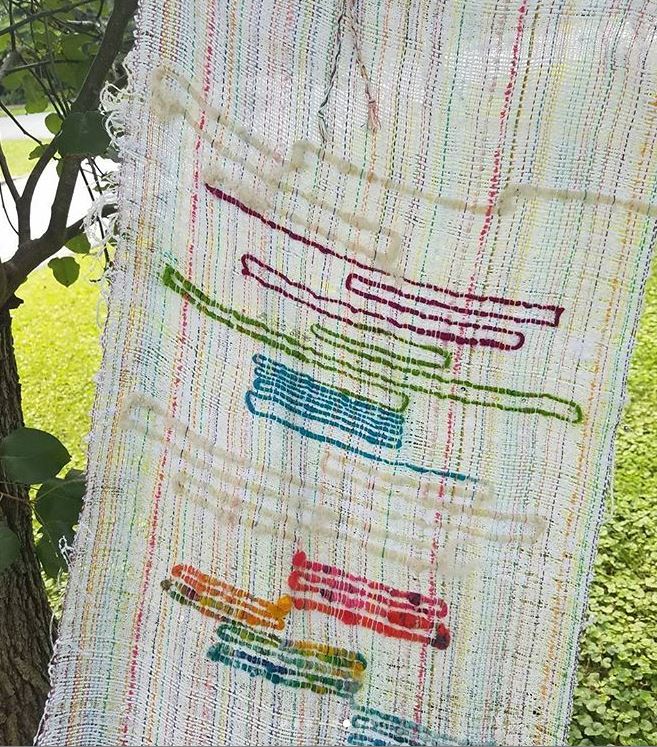 SAORI Spirit: Freestyle Weaving Tools
& Techniques
SAORI weaving calls to the spirit of beauty that lives inside each of us and encourages its expression and expansion. Drawing on her multi-year background as a fiber artist and her knowledge of SAORI philosophy and techniques as an official SAORI studio, Esther will lead students into woven exploration of color, texture, thought, and heart. Absolutely NO weaving experience necessary - we promise! Eight SAORI floor looms will be available for student use; students are also encouraged to bring their own small tabletop or hand-held looms if they so desire.* Just choose your loom option above and add it to your cart.
A materials fee of $5 per student will cover generous access for all to the Foldout Cat's wall of student yarn and trove of weaving treasures (fabric, fiber, beads, and more).**
* Student looms must be brought to class already warped to the weaver's specifications.
** Students may also bring additional yarn and other materials from home for their use if they wish to do so.